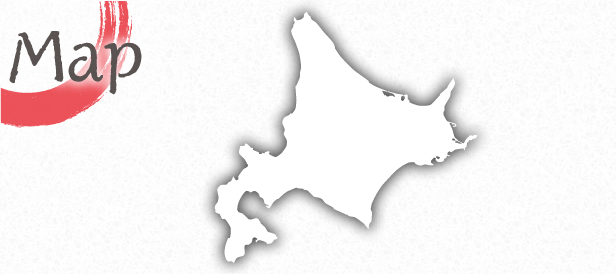 Hokkaido is the breadbasket of Japan by any measure, blessed with delicious produce and meat products as well as fresh seafood. Crabs are the top of the heap, from the standard horsehair crab to red king crab and spiny king crab, together called the three great crab types. For those who prefer meat, Mongolian mutton barbecue sets the standard, with its two varieties of pre-marinated meat and meat with sauce added later. Hokkaido has a history of just 140 years since its opening, when the pioneers figured out how to use mutton for eating purposes. Stews cooked in a helmet-style pot are another typical treat.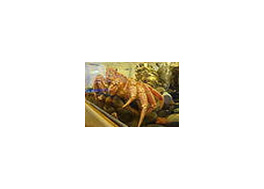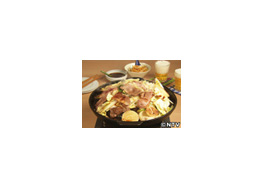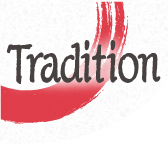 With just 140 years since the arrival of the pioneers, Hokkaido has no traditional culture; however, it is becoming the cradle of new cultural practices. Notable here is the "Sapporo Snow Festival." This festival produced the idea of turning the long, tough winter to a thing of joy. This will be the 65th time it is held, and it has now become an international event. Then there is the "Yosakoi Soran Festival," which was begun 24 years ago by just five teams of students from Hokkaido University, reframing the traditional dances known as the Soran-bushi (from Hokkaido) and the Yosakoi dance (from Kochi). It is now a vivid moment in the early Sapporo summer.
蔵元 kuramoto

酒蔵見学 shuzou inspection

ツアー/イベント tour/ivent
Maker's name.
Representative sake

Maker's name.
Representative sake
Kobayashisyuzou Kabushikikaisya

Houmon Honjyouzou

Nishiki 3Tyoume 109Banti, Yubarigun Kuriyakatyo, Hokkaido

TEL : +81-123-72-1001

Opening hours 10:00-16:00

Reservation : required

Chitosetsuru kissho

Minami5-jo,Higashi5-chome2, Sapporo, Hokkaido

TEL : +81-11-221-7106

Opening hours 10:00-18:00

Reservation : required

Takaragawa

2-2 Nobukacho, Otaru, Hokkaido

TEL : +81-134-21-2390

Opening hours 9:00-18:00

Reservation : required

There is no tour to be held right now.