Blessed with an abundance of natural resources, Yamagata Prefecture offers not only superb locally brewed sake but also a wide variety of superbly, delicious foods including Yonezawa beef, wine, cherries, imoni (potato and meat soup), mountain vegetable dishes, mushroom shabushabu, Japanese mitten crabs, iwagaki oysters from the Sea of Japan, dongara-jiru soup, and more. Yamagata is also known as the land of hot springs. Stop at any town and there is sure to be a hot spring where weary travelers can soothe their tired bodies.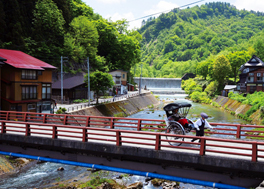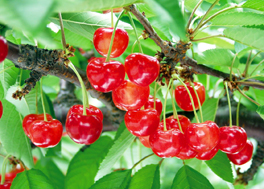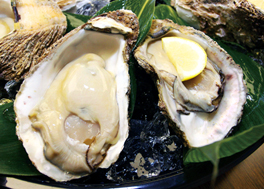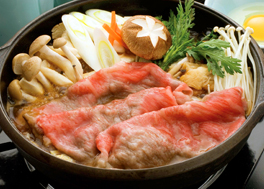 Shaped like a person's profile, Yamagata consists of Okitama, Murayama, Mogami and Shonai. These are four distinct areas with their own unique histories and cultures carved out by their environments and the people who call them home. Popular tourist destinations include Yamadera, a temple featured in Matsuo Basho's Oku no Hosomichi; Mt. Haguro's five-story pagoda, a National Treasure that is the heart of Yamagata where many come looking for inner peace and tranquility; as well as Churen-ji, a renowned temple in Mt. Yudono famed for the mummified Buddha and murals that sweep across its ceiling. Other tourist attractions include river cruises on the Mogami River, once a major transportation route; Hanagasa Matsuri, an annual festival that brings people together; and the Jomon no Megami, a perfectly proportioned goddess figure from the ancient Jomon era.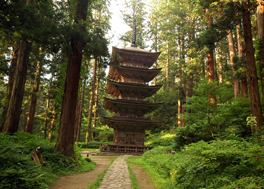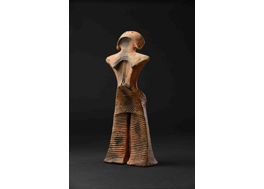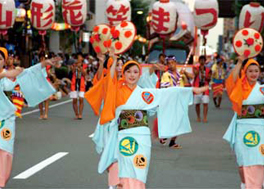 蔵元 kuramoto

酒蔵見学 shuzou inspection

ツアー/イベント tour/ivent
Maker's name.
Representative sake
Maker's name.
Representative sake
There is no tour to be held right now.