Ehime Prefecture rests nestled between two bodies of water, the Seto Inland Sea and the Uwakai Sea, bordering the Pacific. Its diverse landscape stretches from the winding, temperate coast to the colder mountainous region where Mt. Ishizuchi, the tallest mountain in western Japan at 1,982 meters high wears a cap of snow in winter. It's an environmental diversity that is reflected on dining tables across the prefecture. Local ingredients from both the sea and mountains, like whitefish from the Seto Inland Sea and more oily types of fish from the Uwakai Sea as well as highland vegetables along with the prefecture's famed citrus fruits all enrich the local diet.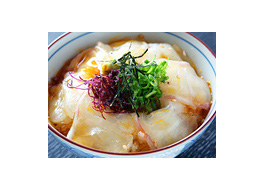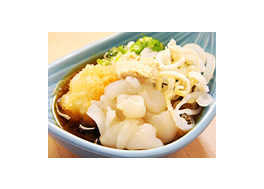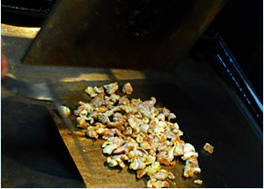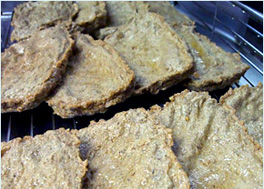 The dawn of Ehime is believed to date back thousands of years to the Paleolithic Era. Known as Iyo in ancient times, the prefecture served as a stopover for people traveling from the capital, including the emperor, who rested their tired bodies in the rejuvenating waters of local hot springs like Dogo before heading to their next destination. In medieval times the Murakami Suigun, the private navy of the local Murakami clan, held sway over the entire Inland Sea. During the Edo period (17th - mid 19th century), Iyo province was divided into eight separate feudal domains that gave rise to a unique culture that revolved around noh, the tea ceremony, bunraku, etc. In the late 19th century, Iyo became a haiku hub where poet Masaoka Shiki reigned supreme. Today Ehime is still a hotbed of haiku activities, hosting national high school haiku poetry competitions, and more.
蔵元 kuramoto

酒蔵見学 shuzou inspection

ツアー/イベント tour/ivent
Maker's name.
Representative sake
Maker's name.
Representative sake
Chiyonokame

1294-1 Ko Hiraoka, Uchiko cho Kita gun, Ehime

TEL : +81-893-44-2201

-

Reservation : required

Kyukyoku no sake

14, Shikokuchuo-shi, Kanada-cho Kanagawa, Ehime

TEL : +81-896-58-1211

Opening hours 8:00-17:00

Reservation : required

YUKISUZUME

YANAGIHARA 123, MATSUYAMA-CITY, Ehime

TEL : +81-89-992-0025

Opening hours 10:00-16:00

Reservation : required
There is no tour to be held right now.