Located in southern Kyushu, Kagoshima Prefecture stretches 600 kilometers from north to south, encompassing two peninsulas (Satsuma and Osumi Peninsulas) and 605 different islands (Satsunan Islands). The prefecture is dotted with a number of active volcanoes, most notably Sakurajima, as well as hot springs. Local specialties include sweet potato- and brown sugar-based shochu as well as delectable dishes made with local ingredients from the sea and mountains, including Satsuma-age, kibinago, torimeshi, sakezushi, tonkotsu, and more. Kagoshima foods typically begin with the word "kuro" (which means black), like kuro-ushi (beef), kuro-buta (pork), kuro-zu (vinegar), and kuro-zato (sugar).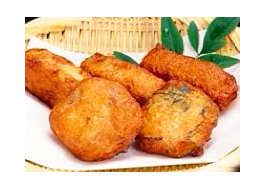 The birthplace of a number of famous figures who shaped Japanese politics from the late Edo to Meiji periods (19th century), including Saigo Takamori, Okubo Toshimichi, and Tenshoin, Kagoshima is heaven for history buffs. As home to the Tanegashima and Uchinoura Space Centers, the prefecture is not only the gateway to the universe but also encompasses the island of Yakushima, a World Heritage Site.Traditional crafts from Kagoshima include Satsuma ware, authentic Oshima-tsumugi textile, as well as Kawanabe butsudan (Buddhist alters) made by nationally-recognized master craftsmen using traditional techniques and materials.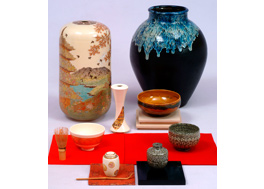 Kagoshima is well known for its Shochu production.
蔵元 kuramoto

酒蔵見学 shuzou inspection

ツアー/イベント tour/ivent
Maker's name.
Representative sake
Now Under Construction.
Maker's name.
Representative sake
currently there is no available tours.
There is no tour to be held right now.