Hiroshima Prefecture offers visitors a taste of everything. There's seafood from the winding coast of the Seto Inland Sea, highland fare from the northern Chugoku Mountains, and great home-style cooking in the basin that lies in between. Hailed as Japan in miniature, Hiroshima boasts a varied climate, with a temperate climate to the south and snow country to the north. In a region blessed with a varied climate, Mother nature lends a hand to create wide array of sake flavors. You'll find the right sake for any occasion or palate, from sweet to dry as well pungent and bursting with flavor. Enhancing any culinary experience these sakes pair perfectly with seafood, like oysters, Hiroshima's famed okonomiyaki, and much more.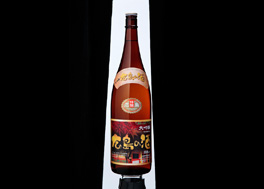 The Seto Inland Sea developed as a maritime transportation hub controlled at one time or another by regional powers like the Taira clan, private navies known as suigun, the Mori clan, etc. For the history buff it is in a word, "heaven." Popular tourist sites include Itsukushima Shrine, an internationally recognized cultural heritage site and one of the three most scenic spots in Japan, as well as the Hiroshima Peace Memorial that stands a shining beacon of peace for the world. Then there is Kagura, a local shinto theatrical dance in the harvest festival tradition whose popularity is growing by leaps and bounds.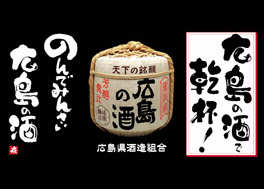 蔵元 kuramoto

酒蔵見学 shuzou inspection

ツアー/イベント tour/ivent
Maker's name.
Representative sake
Maker's name.
Representative sake
There is no tour to be held right now.