Maker's name
Representative sake
HONDA SHOTEN CO.,LTD

[sake]

[shochu]
Shochu ingredients

kome

Representative

SHINICHIRO HONDA

Address

361-1 TAKATA, ABOSHI-KU,HIMEJI CITY, HYOGO

TEL

+81-79-273-0151

FAX

+81-79-274-2454

Foundation(year)

1921

E‐MAIL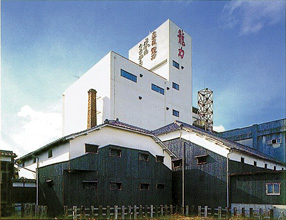 Tour information
Tour facility

HONDA SHOTEN CO.,LTD

Address

361-1 TAKATA, ABOSHI-KU,HIMEJI CITY, HYOGO

TEL

+81-79-273-0151

FAX

+81-79-274-2454

Tour contents

see brewery→tasting→sale of sake

Opening hours

9:30-17:00

Closing days

Basically, brewery tour is conducted only in Febrauray and March. To overseas customers, please contact to us if you want to visit our brewery at anytime.

Tour fees (adults)

500 yen

Tour fees (children)

0 yen

Reservation

required / Please email to park@taturiki.com

Parking

Yes/Motorcoach: Please inform us in advance.

Support for non-Japanese

【Guiding signs】 english:Yes chinese:Yes korean:No

【Audio guides】 english:No chinese:No korean:No

【Tour guides】 english:Yes chinese:Yes korean:No

Visitors per year

1,500people

Tasting

Yes

Shop

Yes

Others

If you need some snack or lunch box for fee, please inform us in advance.
Gallery
* Reproduction of information gained from search results is prohibited.