Nowhere is cuisine and tableware more closely linked than Ishikawa. There is even a special bowl (the jibuwan) for serving jibuni, the prefecture's signature dish. Kutani ware, Ohi ware, Wajima lacquerware, and Yamanaka lacquerware are some of Ishikawa's most well-known dinnerware. Ishikawa also boasts a rich culinary culture characterized by an assortment of fermented foods unique to different regions as well as superb sake made by Noto Toji, Japan's renowned sake brewers' association.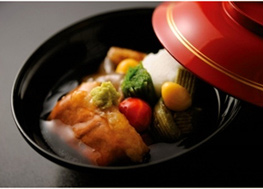 Ishikawa Prefecture is the site of the once thriving Kaga Domain that came to prominence during the 16th century. During the 17th to 19th century, Kaga's famed Kitamaebune merchant ships enabled Kaga to sell its products outside the domain and bring it even further prosperity. Capital for the early 20th century Japanese military, Ishikawa was home to the prestigious Fourth Higher Middle School as well as the Imperial Japanese Army's 9th Division. Here history and nature have combined forces to create a culture all its own. The prefecture is a showcase of traditional wooden architecture and stone work, exemplified by the Kanazawa Castle. Boasting an array of stone walls, each built using a special technique, Kanazawa Castle is a sight you must see for yourself.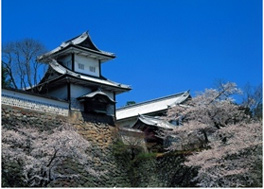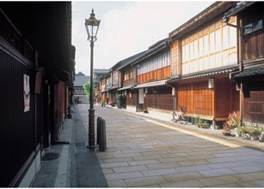 蔵元 kuramoto

酒蔵見学 shuzou inspection

ツアー/イベント tour/ivent
Maker's name.
Representative sake
Maker's name.
Representative sake
There is no tour to be held right now.