Maker's name
Representative sake
Ofuku-Shuzo Co.,Ltd

[sake]
Representative

Tomio Kishi

Address

606 Yokomakura, Nagaoka, Niigata

TEL

+81-258-22-0086

FAX

+81-258-22-0087

Foundation(year)

1898

E‐MAIL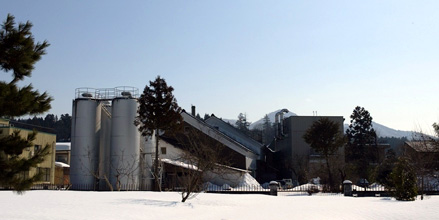 Tour information
Tour facility

Fukunokura

Address

606 Yokomakura, Nagaoka, Niigata

TEL

+81-258-22-0086

FAX

+81-258-22-0087

Tour contents

see brewery→tasting→sale of sake

Opening hours

10:00-17:00(昼休み12時-13時)

Closing days

Saturday Sunday Public holiday

Tour fees (adults)

0yen

Tour fees (children)

0yen

Reservation

required / It is unnecessary to reserve a tasting and sale.

Parking

Yes/One motor coach and six passenger cars.

Support for non-Japanese

【Guiding signs】 english:Yes chinese:No korean:No

【Audio guides】 english:No chinese:No korean:No

【Tour guides】 english:Yes chinese:No korean:No

Visitors per year

1,500people

Tasting

Yes

Shop

Yes

Others

It is necessary to reserve to see brewery. Please reserve from a homepage.
Gallery
* Reproduction of information gained from search results is prohibited.